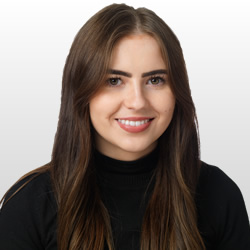 Mardi joined Westwater Advocates as Assistant Deputy Advocates' Clerk in January 2022.
She has embraced her role with a welcome rush of enthusiasm and energy and has already established herself as an invaluable member of our clerking team.
Clerk Sheila Westwater said "Mardi is a remarkable young lady who has fitted in perfectly to our team and I have no doubt that the whole stable will benefit from her talents and professionalism."
Mardi has a Dual Qualifying Bachelor of Laws Honours Degree from the University of Strathclyde.