PROPERTY, PLANNING & ENVIRONMENTAL LAW GROUP
The Westwater Advocates Property Law Group brings together the Westwater advocates who have a specialist knowledge and experience in all aspects of property and environmental law.

The group includes advocates with that special knowledge and experience in:
rural property, agriculture, agricultural tenancies, crofting, sporting and fishing,
renewable energy, water,
commercial property and commercial leasing,
housing
environmental law including nature conservation, water issues and the CAR Regulations and environmental crime and regulatory proceedings and the relevant EU law relating to those specialities.
Members of the group are available to provide relevant tailored training to legal firms and other professionals interested in the area.
The members of the group are: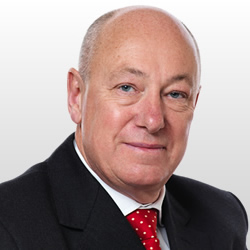 Nick Ellis KC
Nick Ellis has long experience advising and litigating on leases and heritable property disputes ranging from title conditions to nuisance and property damage.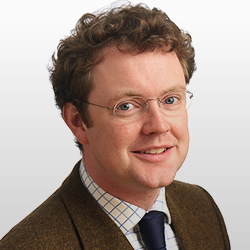 Bryan J Heaney
Bryan Heaney has an interest in property law with an emphasis on conveyancing and agricultural law issues.
He has appeared for the Scottish Ministers in the Lands Tribunal in registration of title cases. He has appeared in the Land Court in agricultural matters. His general practice involves him in many other aspects of property, trusts and succession law.
Greg Sanders
Greg Sanders is recommended in the Legal 500 2013 for property law. He has specific expertise in Land Reform issues having appeared in one of the leading reported case of Creelman v Argyll & Bute Council 2009 SLT (Sh Ct) 165. He has an extensive practice dealing with servitude and boundary disputes."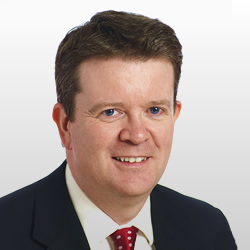 Adrian Stalker
Adrian has an expertise in all aspects of residential lettings, eviction proceedings and mortgage repossessions. He is regularly instructed by housing associations, local authorities and banks, as well as by individual defenders in eviction or mortgage repossession proceedings. His first book, "Evictions in Scotland", was published by Avizandum in November 2007. The second edition will be published later in 2014. Adrian writes a regular "Housing Law Update" column for SCOLAG. He also chaired the Government's Repossession Group, the report of which led to the introduction of the new statutory code for mortgage repossessions of residential properties. Adrian has also acted in other property cases, involving: commercial leases; boundary disputes, and title conditions. He is keen to expand his practice in these areas.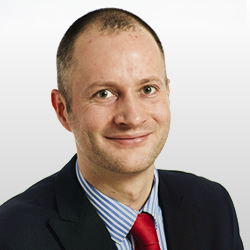 Neil MacDougall
Since calling to the Bar in 2011 Neil MacDougall has regularly been instructed in property and agricultural matters. He has advised on a broad range of actions involving boundary disputes, rectification of the Land Register, nuisance and crofting issues. He has conducted property and agricultural actions in the Sheriff Court, the Scottish Land Court, the Lands Tribunal for Scotland and, only recently, he appeared in the European Court of Justice.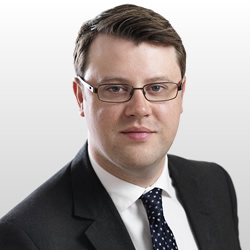 David D Anderson
David Anderson is the junior member of the group. David was a property and litigation solicitor with a local authority before calling to the bar. He has a particular interest in property and environmental law involving public bodies. David has appeared in the Inner and Outer House of the Court of Session, as well as the Sheriff Court.
CPD Provided by Members of WAEPG
---
All members of the group are available to attend at professional offices to provide talks which would qualify for CPD under the Law Society of Scotland's CPD scheme and, we hope, form the focus of an informative and enjoyable event.
The subjects we would propose addressing are set out below, but if you or your firm has a particular interest in an area not mentioned, we would be enthusiastic to explore how we can address that too.
The talks are designed to be of about 30 minutes duration, but can be tailored to meet your requirements. We envisage events comprising one talk or more, possibly at lunchtime or early evening.
If you are interested in holding such an event for your office, please contact Sheila Westwater. She would be happy to provide further information and discuss your individual requirements.
Proposed Subjects
---
Nick Ellis KC
Protection of commercial interests by Title Conditions
Bryan Heaney
Planning and Property case law update
Greg Sanders
Boundary and access disputes in the 21st century
Adrian Stalker
Neil MacDougall
Agricultural and Crofting case law update
David Anderson
Statutory Repairs and Work Notices