Welcome to the website of Westwater Advocates, Scotland's longest established and most diverse set of Advocates practising in the Supreme Courts, Sheriff Courts and tribunals throughout the country.
We are a multi-disciplinary group of Advocates offering top-class representation and advice in a wide range of areas of law offering the services of many of the most experienced and talented Advocates at the Scottish Bar.
In 2007, we became the first set of Scottish Advocates to devolve our management arrangements from the rest of the Bar, our primary motivation being our commitment to retaining what we believe to be an outstanding team of clerks which allows us to deliver the best possible service. The highly-regarded team comprises principal clerk Sheila Westwater who has the support of deputies Christina Ballantyne and Jane Morrison. Together, they form a clerking team which is knowledgeable, experienced and always willing and able to help.
We hope you find our website useful and easy to navigate. Our hope is that it will help to lead you to counsel who can fully meet your particular and individual needs.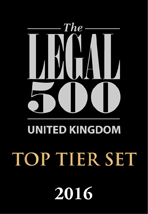 Latest News