Following on so quickly from yesterday's news, we are delighted to announce that Duncan Milne and Michael A S Briggs join the stable today after calling at the Bar.
Prior to calling Duncan was a solicitor with Blackadders Solicitors specialising in employment law. During his devilling year he has gained valuable experience in commercial and professional liability matters.
Michael specialises predominantly in employment law, discrimination and professional/healthcare discipline. He has appeared regularly at the Employment Tribunal and the Employment Appeal Tribunal and has represented dozens of professionals at Fitness to Practice and Disciplinary proceedings across a range of regulators.
Clerk Sheila Westwater said "Duncan and Michael bring with them a wealth of litigation and tribunal experience from their careers as solicitors in private practice and their time devilling. Welcome to Westwater Advocates! We look forward to working with you both."
Stable Director Janys Scott QC said "Westwater Advocates warmly welcomes our four new members John Laing, Terence Merck, Duncan Milne and Michael A S Briggs who called to the Bar this week. We wish them every success as they begin this new chapter in their careers."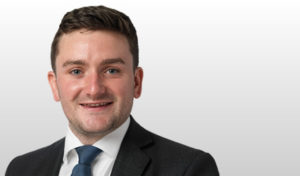 Click here to view Duncan's full profile.
Click here to view Michael's full profile.